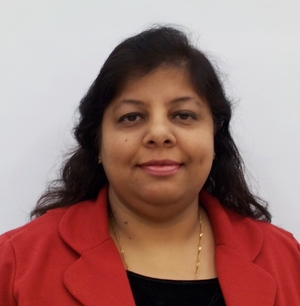 Shweta Srivastava
Clinical Coordinator
MASALA Study
San Francisco General Hospital1001 Potrero Ave.
Bldg 30, Room 3501K
San Francisco, CA 94110
1-415-236-2725
Hi, I am Shweta Srivastava. I am a medical doctor who completed medicine degree from a prestigious college in the capital city of India- New Delhi. After coming to US, I engaged myself in teaching in Medical Assistant Program and Fremont Unified School for almost 7 years. I have been in Clinical Research at UCSF since past 10 years and enjoy working with MASALA study participants. I have two daughters. I love nature and gardening is my hobby which takes up some of my free time.