If you do not have an email address and wish to enroll by phone,
please call (800)-336-2722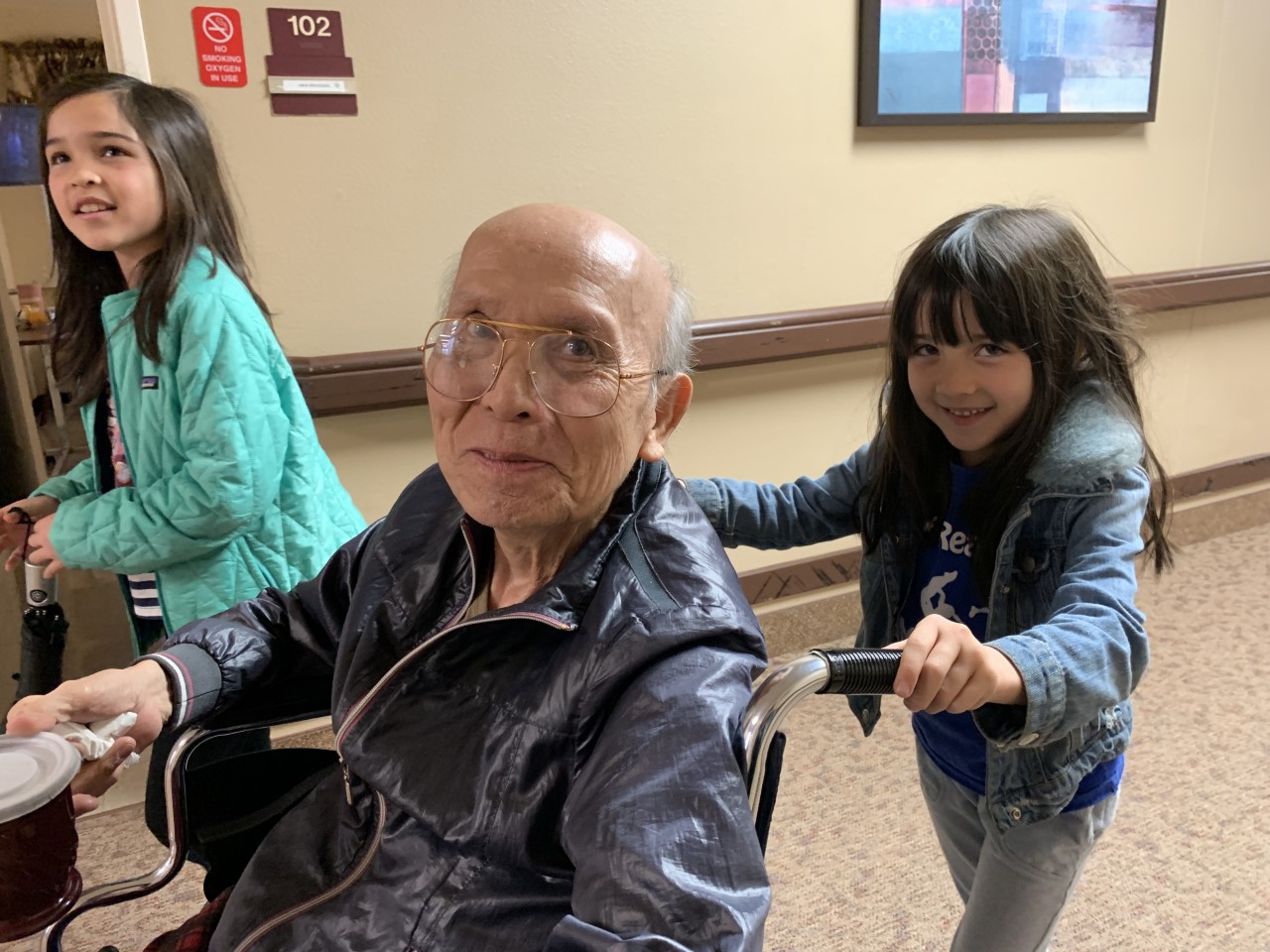 Our Purpose
The purpose of CARE is to address the gap and reduce disparities in research participation among Asian Americans and Pacific Islanders (AAPI) through the creation of a research registry of AAPI who are interested in participating in various types of research. The theme of the CARE registry is "health across the lifespan."
Some examples of potential research studies that CARE registry participants may get contacted about include but are not limited to: the prevention, intervention, and treatment of cognitive decline, Alzheimer's disease and related dementias; other aging-related health concerns including health issues and risk and protective factors that begin in early to mid-life; and, the health and wellness of caregivers.
Eligibility
To be eligible for CARE, you must be:
An Asian, Asian American and/or Pacific Islander
An adult (18 years old or older)
Able to read and speak English, Cantonese, Mandarin, Hindi, Korean, Samoan, or Vietnamese
Reside in the United States (U.S.) or US Associated Pacific Islands (USAPI)
Willing to be contacted to participate in potential future research in Alzheimer's and related dementias, aging, caregiving and/or other health topics across the lifespan
If you are interested in learning more, please email us at
[email protected]
. If you would like to know when the registry is ready to enroll participants, please enter your info
here
. Please check back in June when we hope the registry will be ready for enrollment!"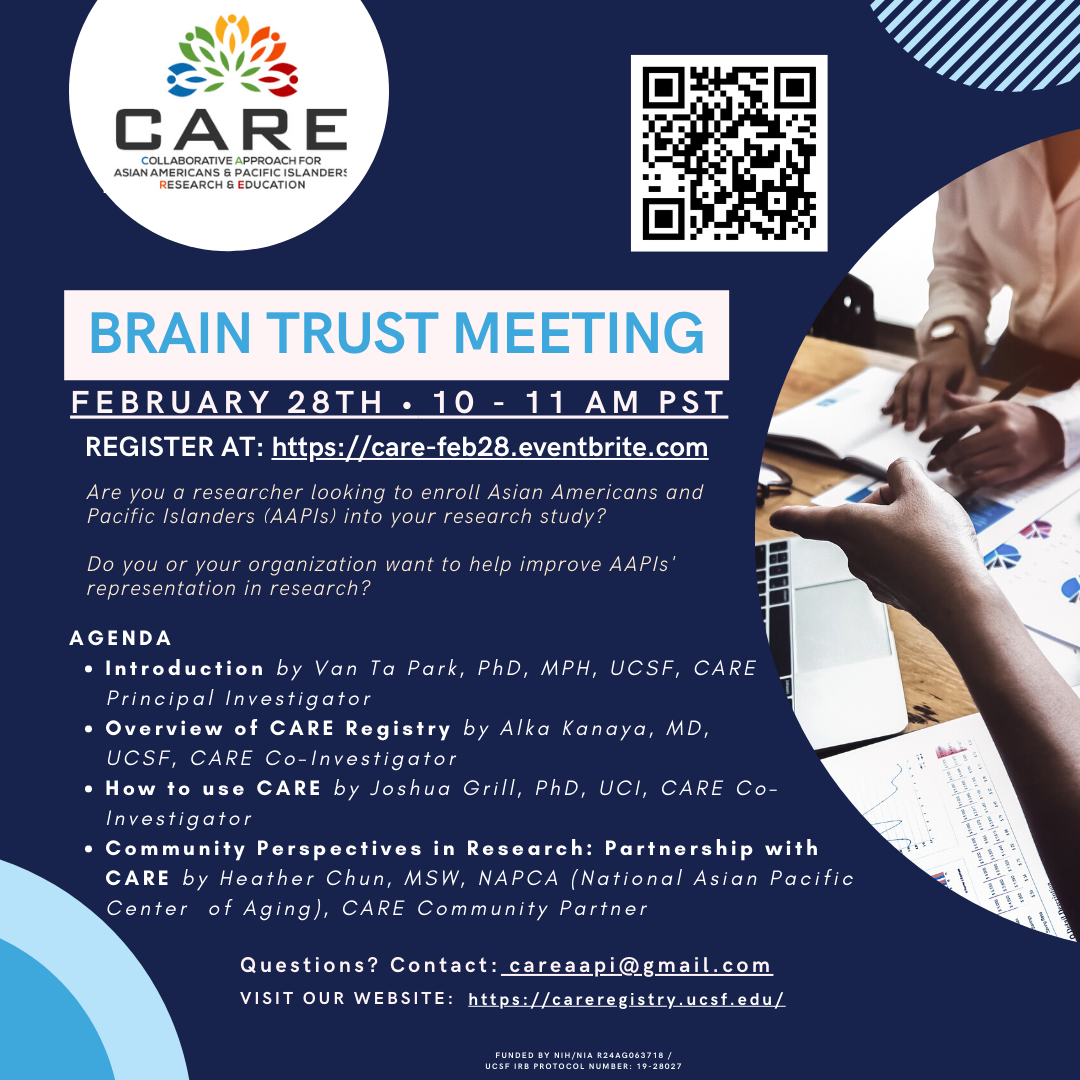 Events
CARE Brain Trust Meeting: February 28, 2022, 10-11am PST
Register to the free event here!
Purpose of the meeting:
❖ Learn more about the CARE Registry, which aims to recruit 10,000 AAPI to participate in research in Alzheimer's Disease and related dementias, aging and caregiving
❖ Discuss organizational and academic involvement in research from perspectives of research partners
❖ Develop new and collaborative partnerships between community and research partners that will facilitate use of CARE registry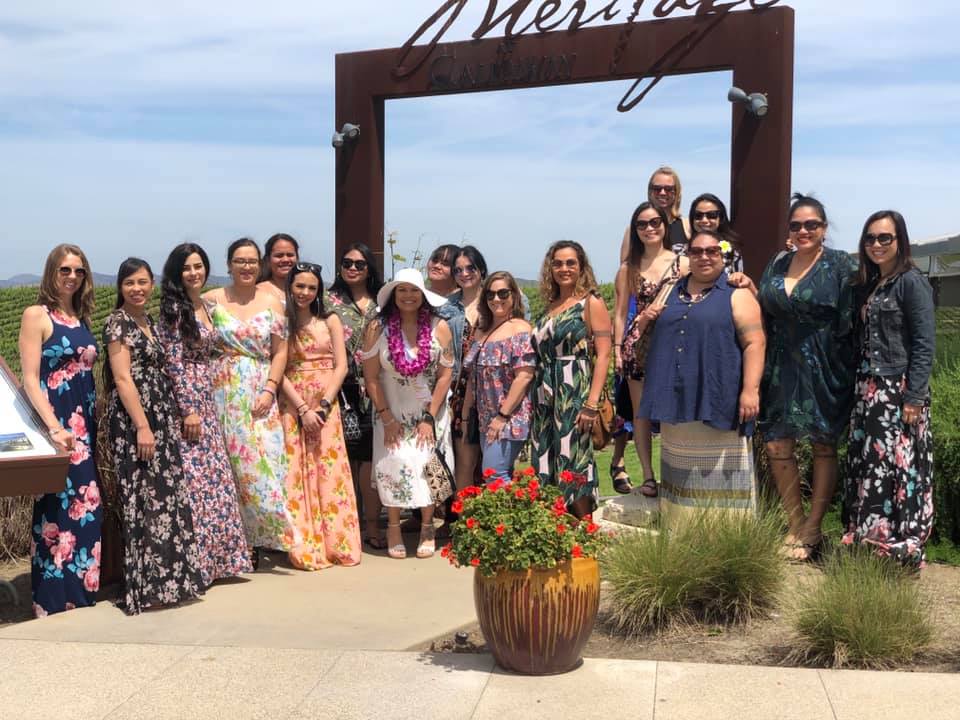 About Us
CARE leverages academic and community teams that have decades of experience working with diverse Asian Americans and Pacific Islander communities at four CA sites including the San Francisco Bay Area, Sacramento County, Los Angeles County and Orange County. Below are the contact information of the CARE team, if you would like to contact them directly.