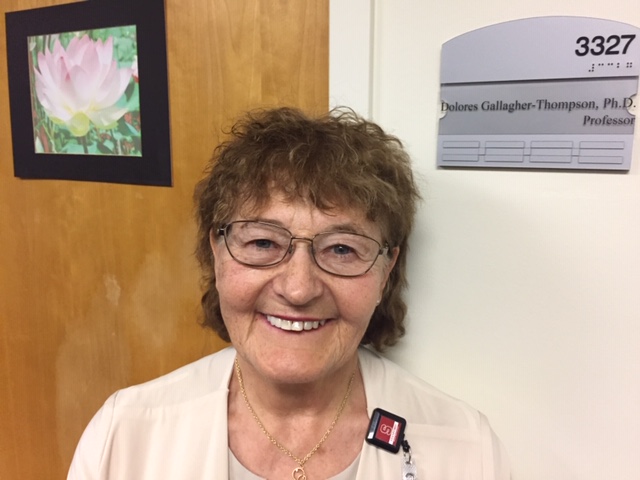 Dolores Gallagher Thompson, Ph.D, ABPP, Emerita Professor, Department of Psychiatry and Behavioral Sciences, Stanford University School of Medicine
Phone: 650-400-8172
2049 Fallen Leaf Lane Los Altos CA 94024
Dr. Gallagher Thompson specializes in treatment of late-life depression and in working with persons with neurocognitive disorders (such as dementia) and their family caregivers/ care partners. She provides individual psychotherapy, using a cognitive/behavioral framework (CBT) as part of the Geropsychiatry outpatient clinic at Stanford. She also leads psychoeducational workshops.as part of the Neuroscience Center's community educational programs.

She is a board-certified specialist in Geropsychology (psychology of older adults) and is a licensed clinical psychologist who has been in practice for 25 years. She received her degree in clinical psychology/adult development and aging from the University of Southern California and did her clinical training at UCLA. She has been an NIH funded researcher for the past 25 years and is most noted for her empirical studies on the efficacy of psychoeducational interventions to reduce stress and improve the psychological status of family caregivers of older adults with Alzheimer's disease or other forms of dementia.

Dr. Gallagher Thompson is also a former Director of the Outreach, Recruitment and Education Core of the Stanford Alzheimer's Disease Research Center. The latter focused on recruiting Latino and American Indian persons with dementia and their family caregivers. She has authored over 200 papers in major journals in the field.