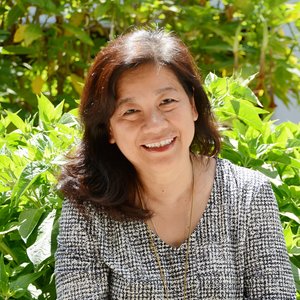 Quyen N. Vuong, MBA, MSW, ASW, Executive Director, International Children Assistance Network (ICAN)
Office: 408-509-8788
Fax: 408-935-9657
Sobrato Center for Nonprofits

532 Valley Way, Milpitas, CA 95035
She is a Co-founder and Executive Director of ICAN. She serves on the Board of Directors and Advisors of many organizations, including Healthier Kids Foundation, San Jose Children's Discovery Museum, Mission College AANAPISI Committee. In 1989, she received the Fulbright Fellowship to work in the Vietnamese refugee camps in Hong Kong, and later went on a fact-finding trip with United Nations High Commissioner for Refugees to monitor the safety and reintegration of returnees sent back to Vietnam.

In 2012, she was appointed by President Obama to serve on the Board of Trustees of the Vietnam Education Foundation, a US federal nonprofit agency with the mission to improve bilateral relationship between the two countries through educational exchange in STEMM fields.

She holds a BA in Economics from Yale University and an MBA from Stanford Graduate School of Business. Quyen received her Master of Social Work at San Jose State University with special focus on Mental Health and is currently working on becoming a Licensed Clinical Social Worker.